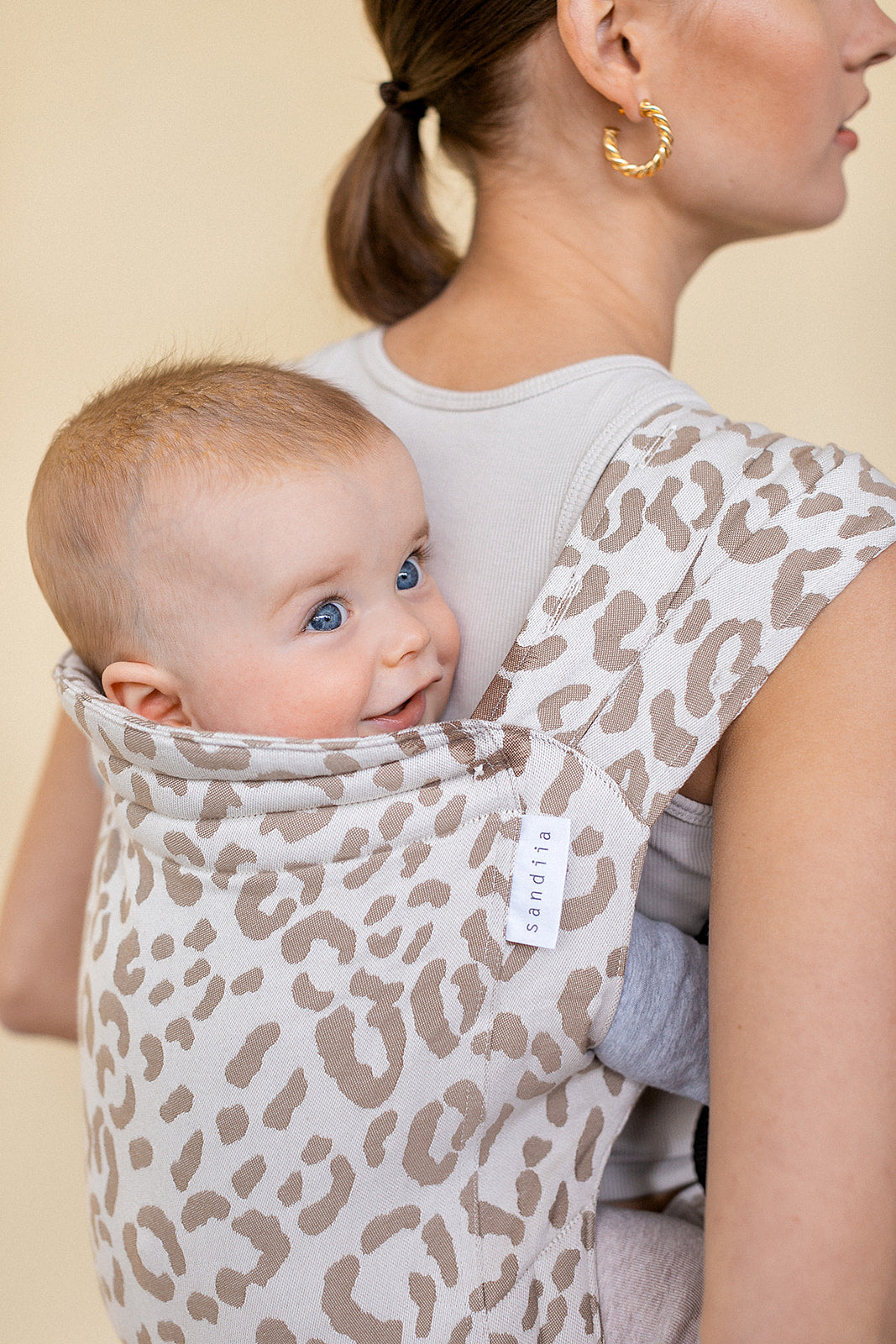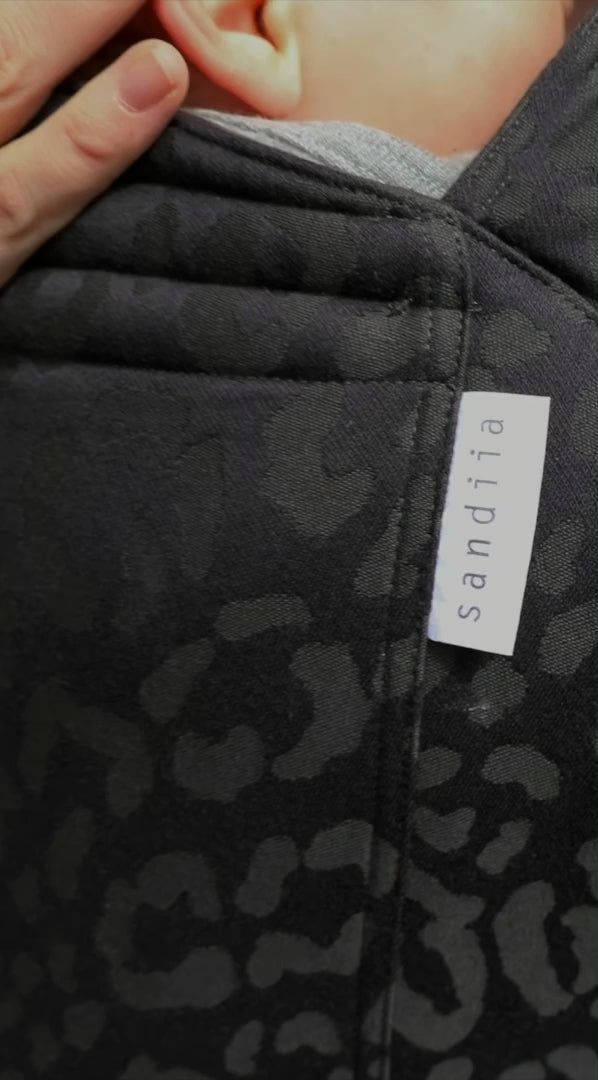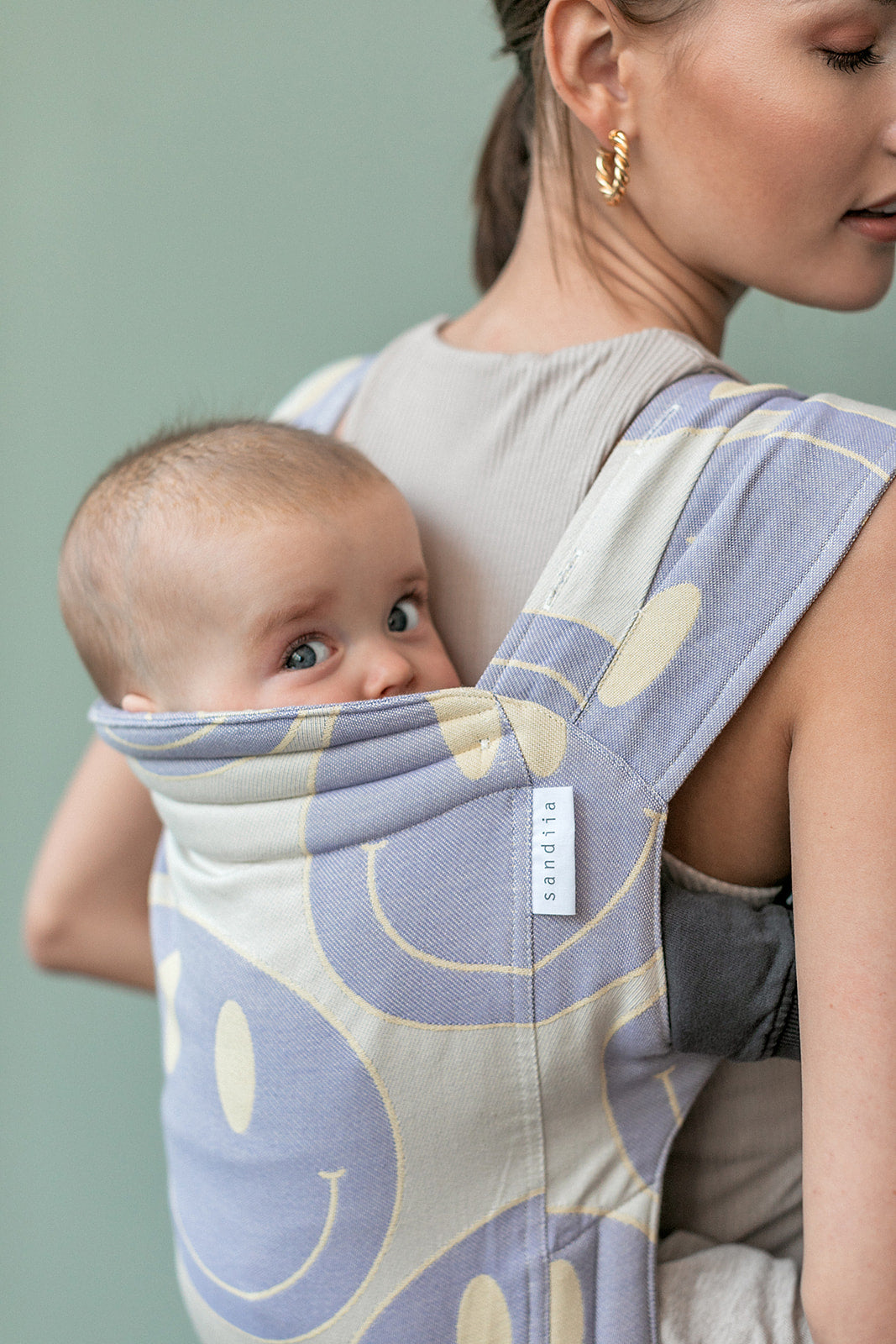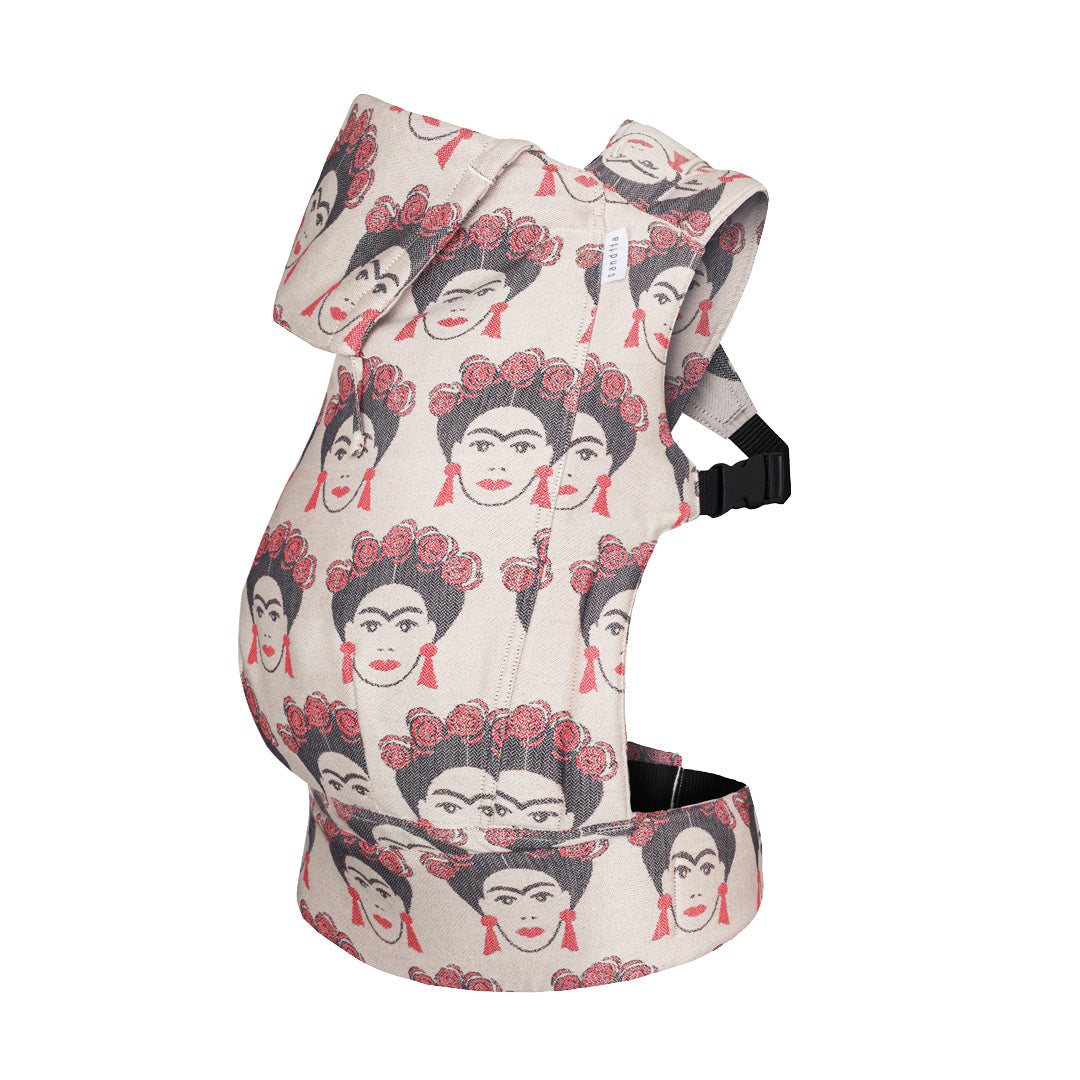 sandiia® toddler carrier Tiimeless / from dress size 80
Sale price

$285.06 USD
Regular price
(/)
Tax included. Excl. customs duties (for orders outside the EU). Shipping calculated at checkout
Gratis: Kopfstütze, Broschüre & Online-Trageberatung
Kostenloser Versand verfügbar. Versand aus Deutschland. Lieferzeit ca. 2-3 Tage (innerhalb Deutschlands).
Wähle aus folgenden Zahlungsarten
The light and very soft sandiia® Toddlercarrier ensures optimal weight distribution through ...
... a comfortable, padded hip belt made of strong EVA material

... extra softly padded leg openings
... a padded headrest
... X-shaped, lightly padded shoulder straps that run over the shoulder.
The shoulder straps are attached with two buckles. You can put your child down without waking them up (no loud velcro!). The carrier is optimized so that you can put it on and take it off by yourself. From the sitting age you can also use it on your back. Use the included strap for this.
Your baby sits in the baby carrier with its tummy facing you. Your baby should never be placed face forward in the baby carrier when you are carrying the carrier on your front as it can damage your child's hips. The back cannot curve like that. In addition, the baby can suffer from sensory overload because it cannot turn its head away.

But you can carry it on your back as soon as it can sit up on its own. From the sitting age you can also use it on your back. Use the included strap for this.
The back of the toddler carrier is larger and wider. The bridge cannot be adjusted and the hip belt is padded with a firmer EVA material. We recommend the stretcher from the age of 2 years or a weight of approx. 10 kg.
Our toddler carrier Tiimeless is suitable for toddlers from approx. 10 kg and approx. 2 years. If your baby is particularly small (e.g. due to a premature birth), consult your midwife/pediatrician/carrying consultant to be on the safe side.
The baby carrier was designed for all body shapes and sizes. This means that both parents can use the baby carrier.

The hip belt has a minimum length of 70 cm and a maximum length of 130 cm. The stretcher should be positioned at waist height.
We produce in small editions, fairly in a manufactory in Turkey. This also shortens the transport route to Germany and protects the environment.
Our sling fabrics are made from 100% organic cotton. We pay attention to excellent and safe quality.
You can remove small stains with soap and warm water. The stretcher is otherwise washable at 30°C. Please always wash them separately and without fabric softener. The buckles should be closed and it is best to use a wash bag/net.
Sandiia® was founded by two moms. All products are personally developed. With a lot of love, passion & lifeblood. Very close to the pulse of time and with an eye for detail.
All standard shipments with DHL to Germany, Austria, Belgium and the Netherlands and many other countries are free of charge from an order value of €100.

The shipping costs for European and international shipments are automatically added during the ordering process.

For shipping outside the EU, duties, taxes and fees apply. Unfortunately, we do not have any influence on this.

The delivery time within Germany is usually 1-3 working days after receipt of payment.

We send all packages insured and with tracking.

FOR RETURNS FOLLOW THIS LINK: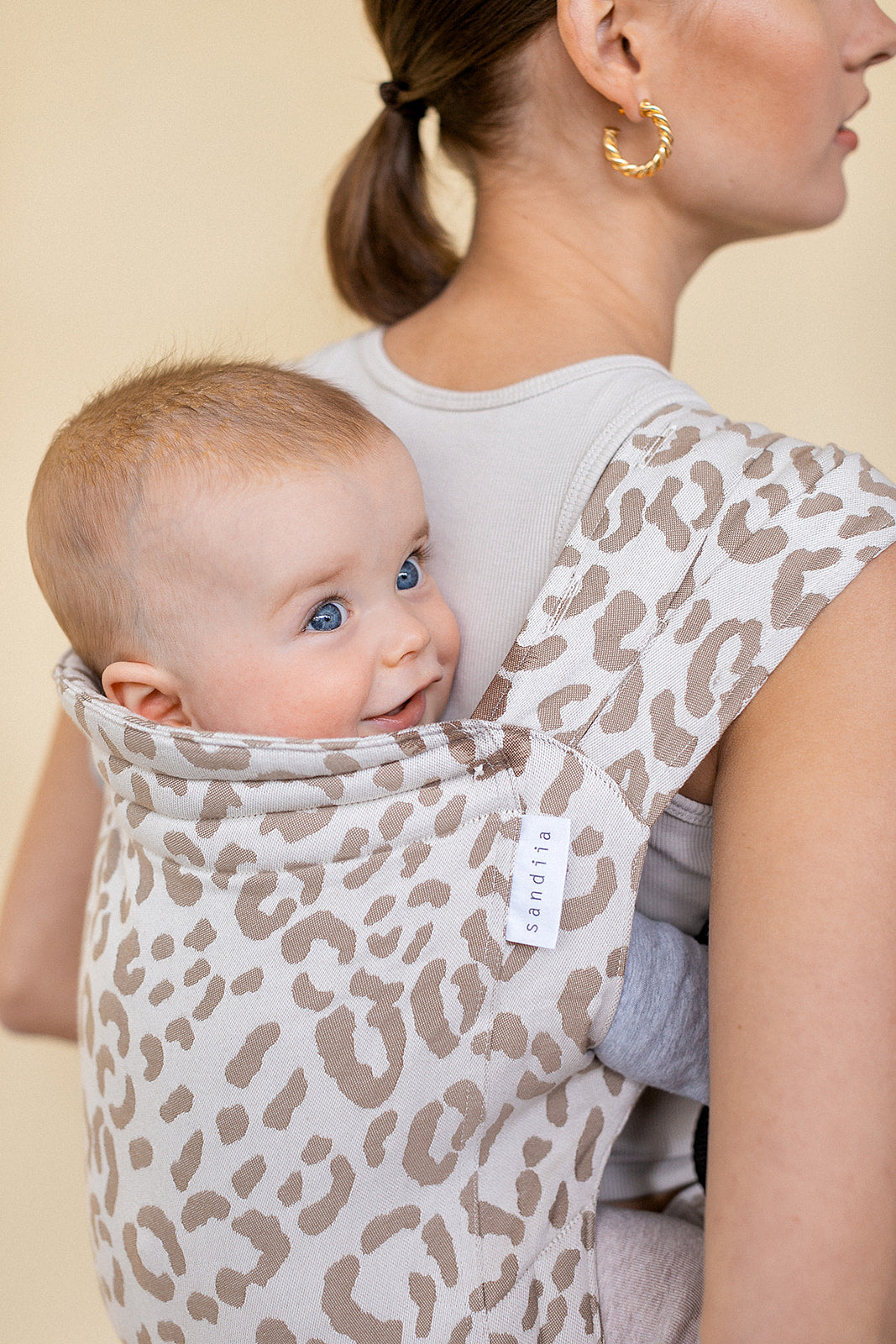 sandiia® toddler carrier Tiimeless / from dress size 80
Sale price

$285.06 USD
Regular price
Choose options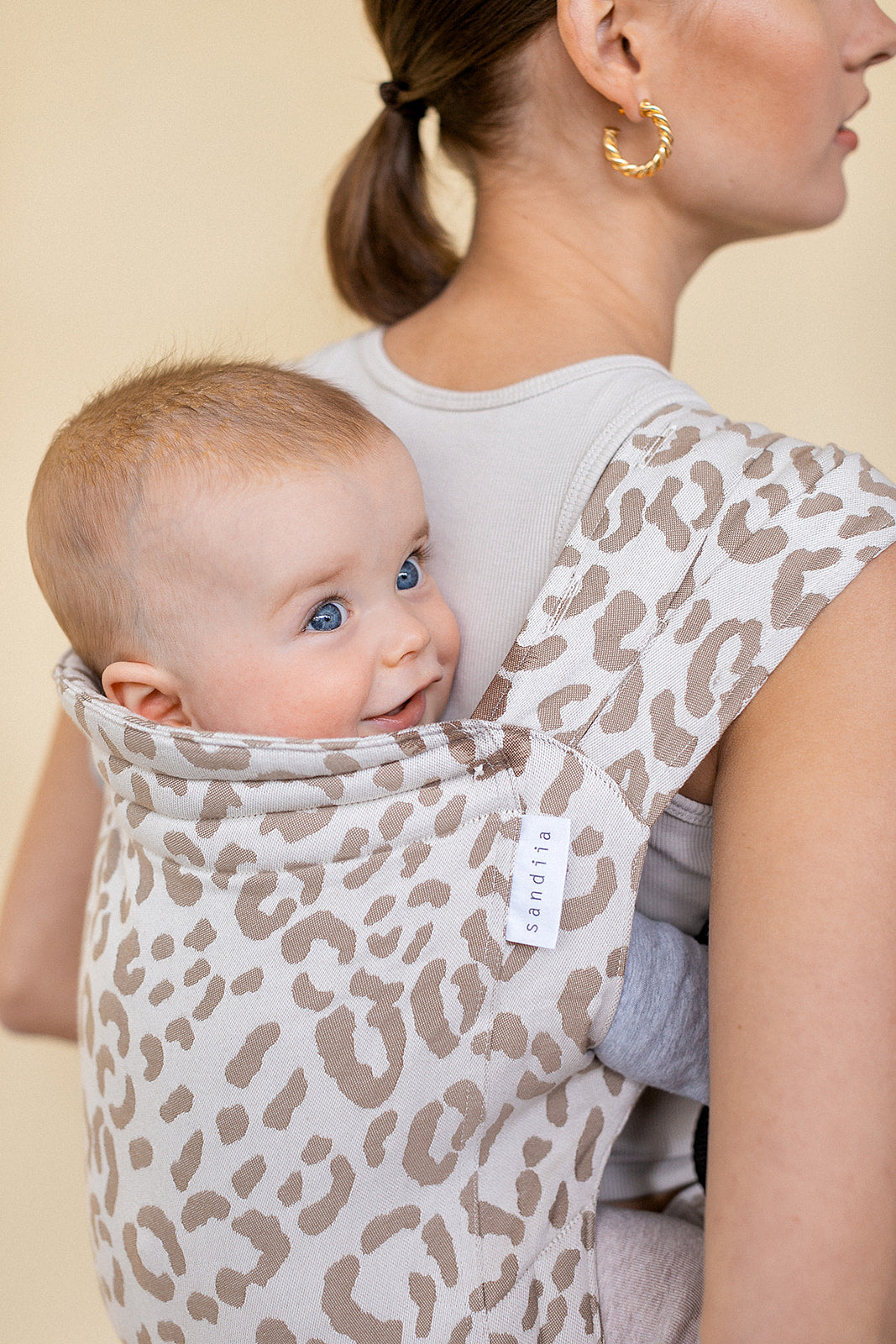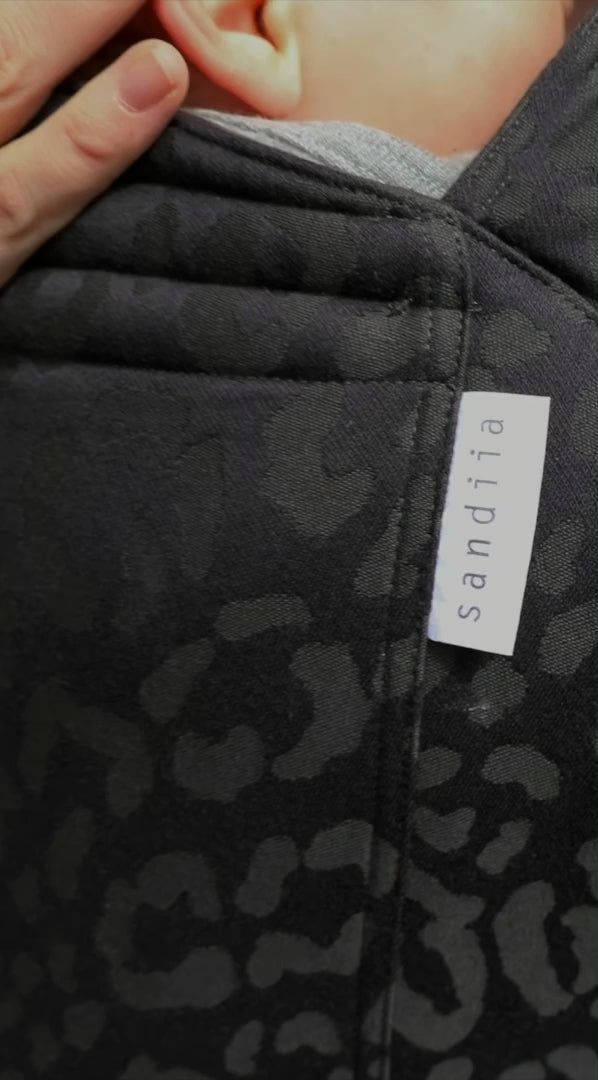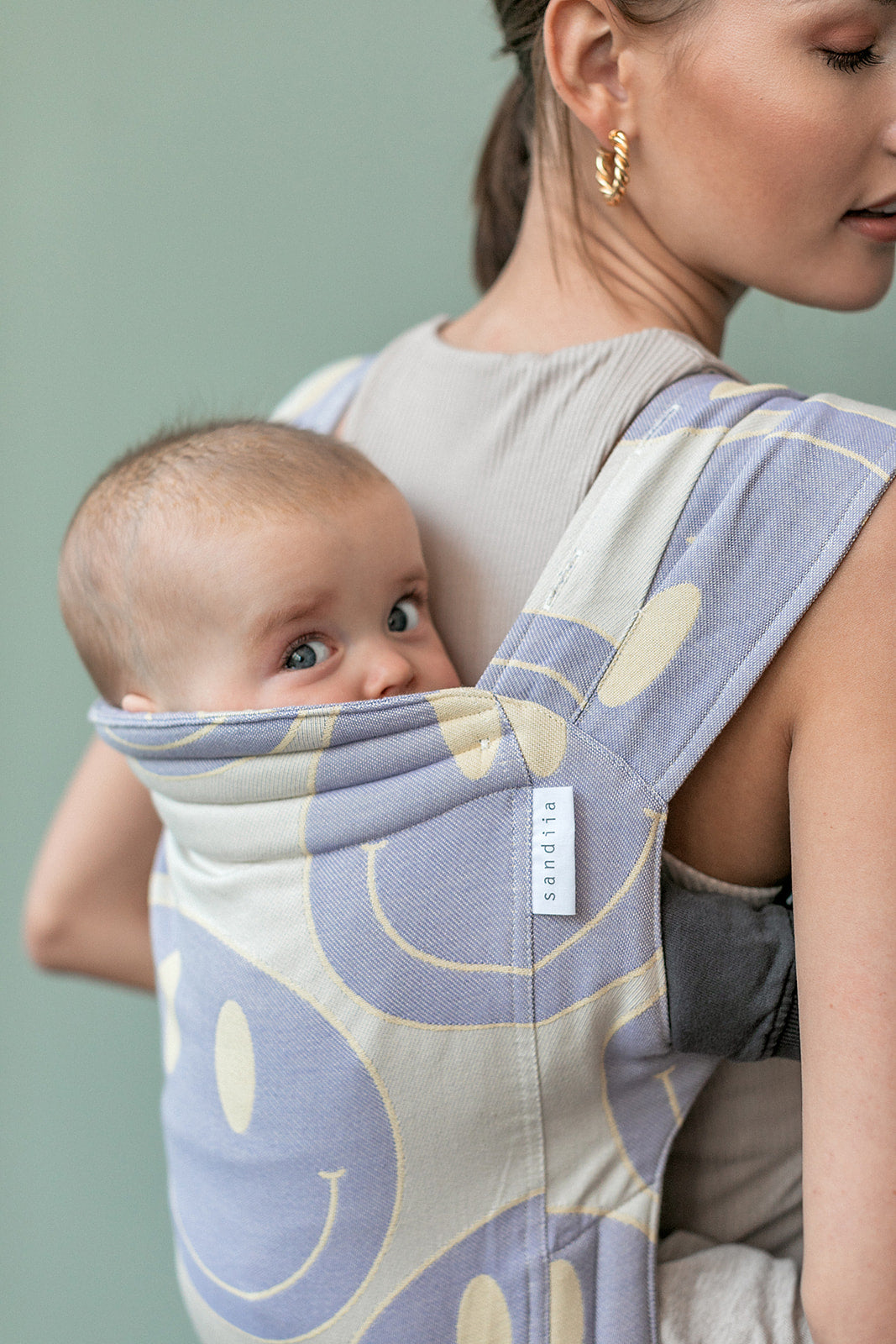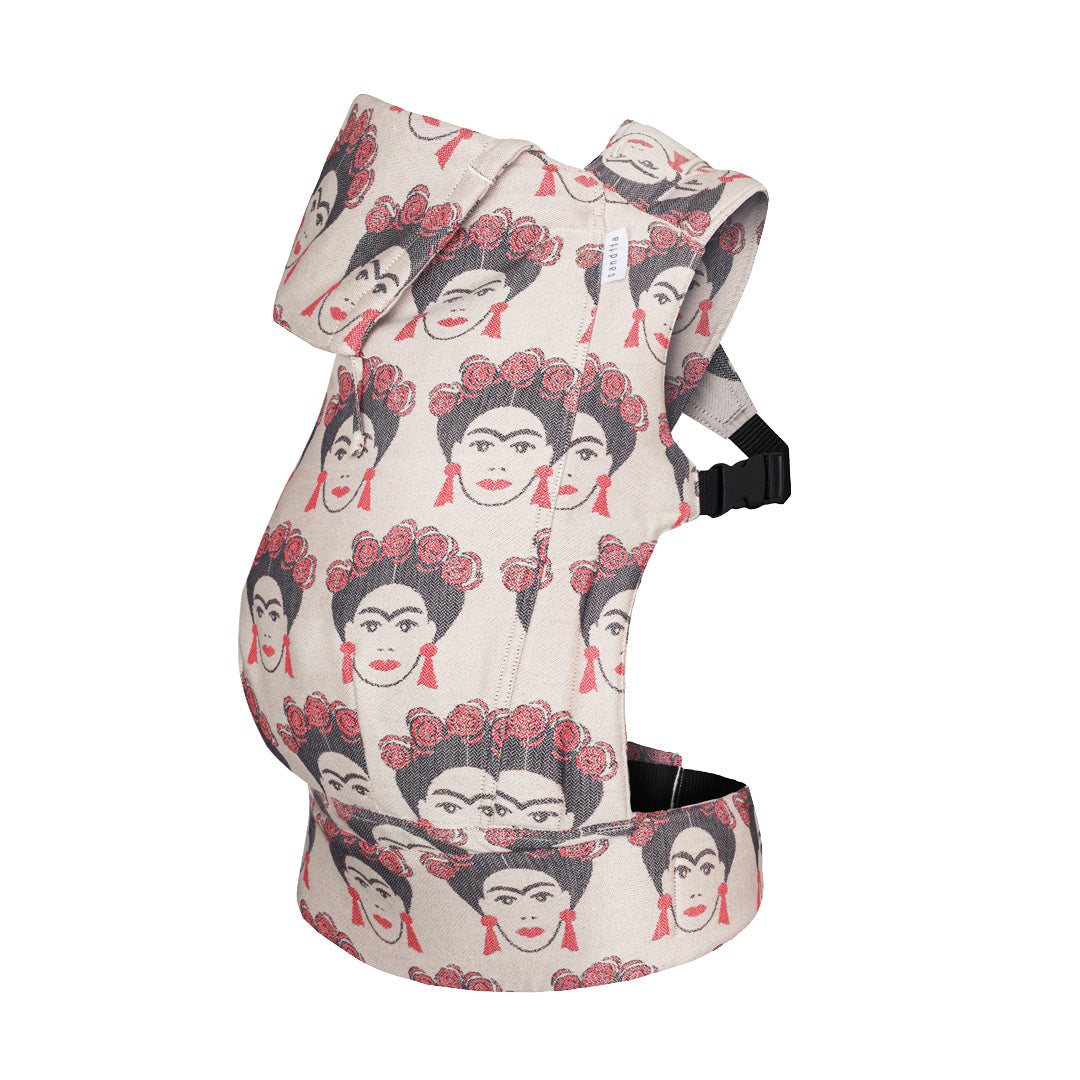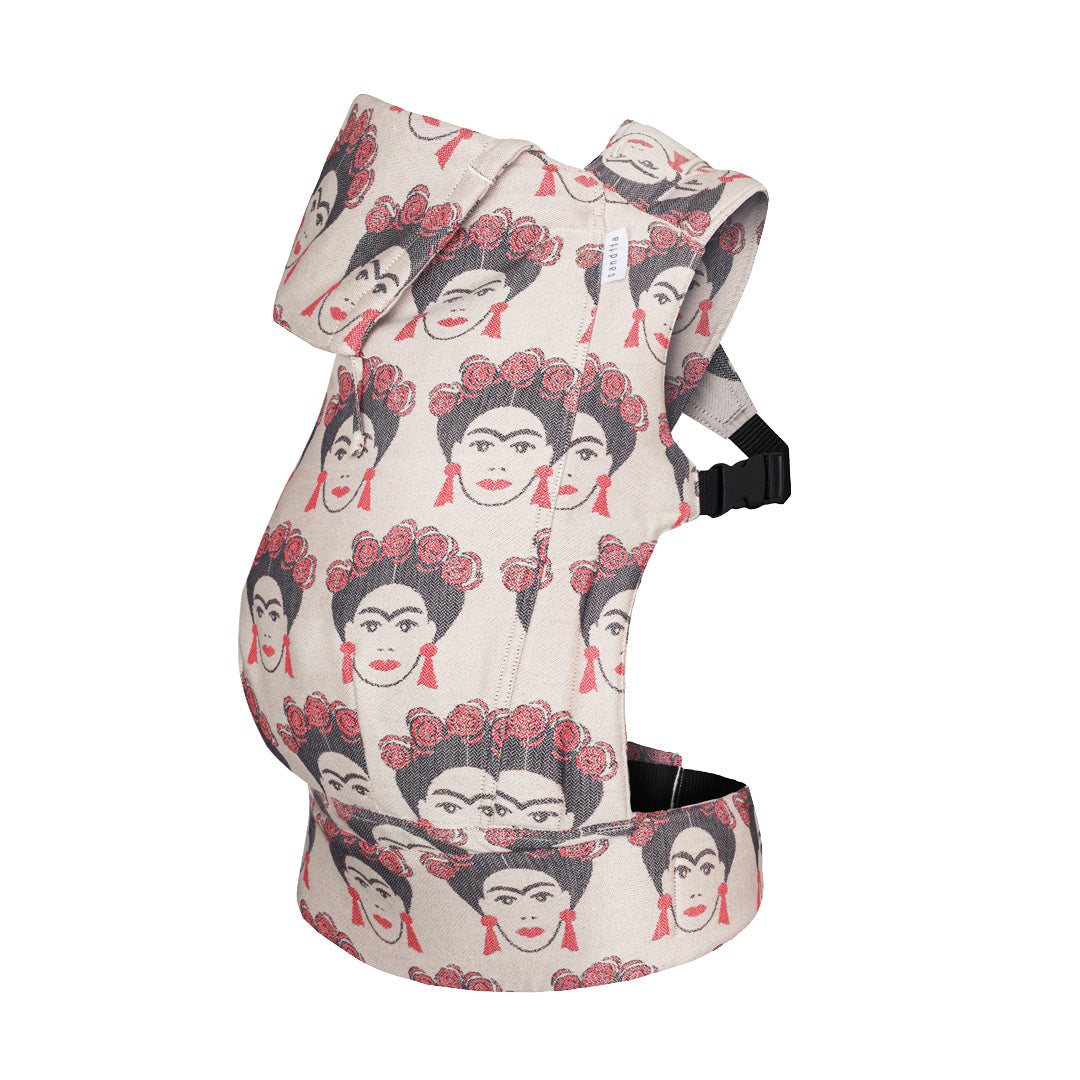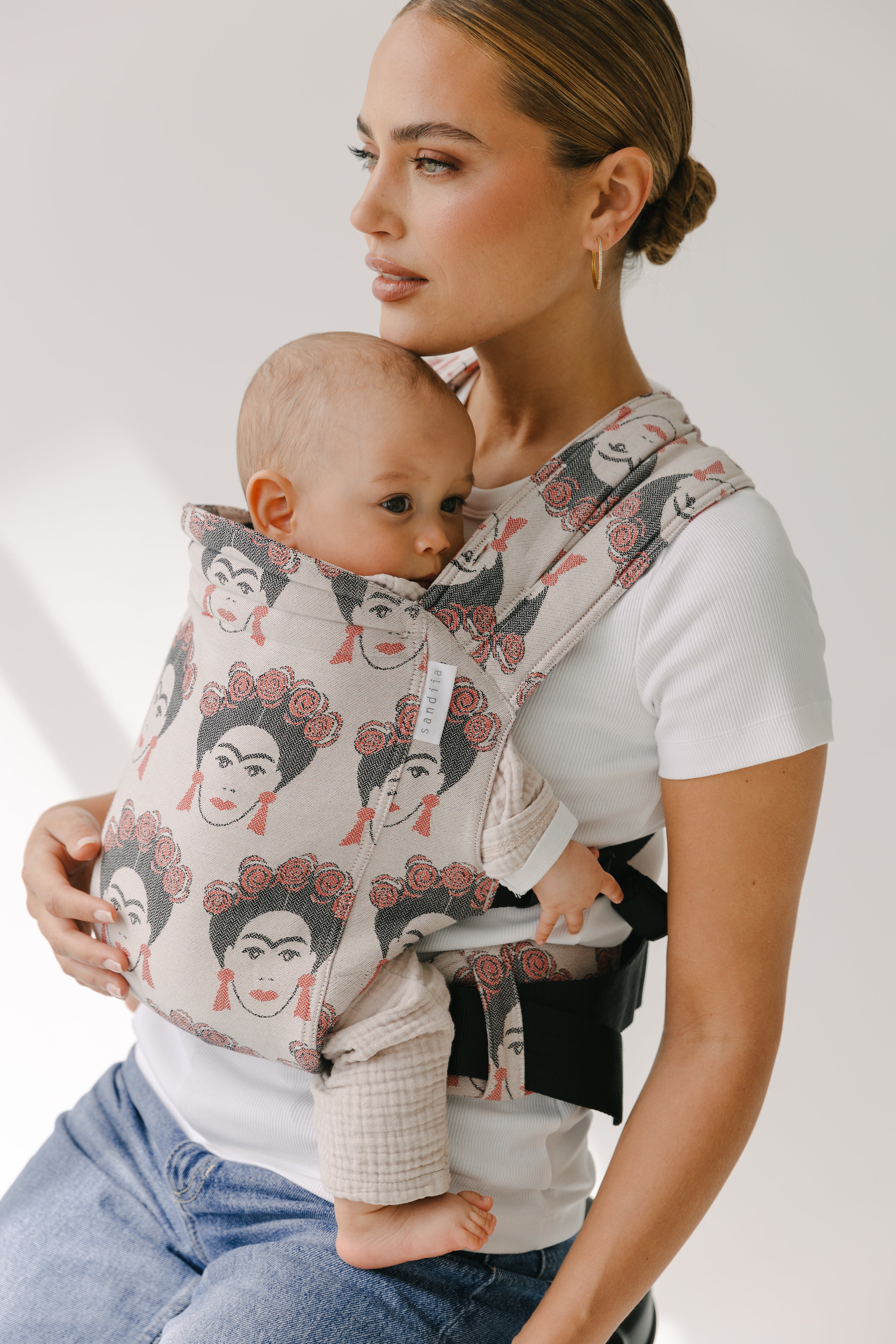 Was ist eigentlich der Unterschied zwischen der Babytrage und der Toddlertrage?
Die grundsätzlichen Unterschiede sind folgende;
Beinsteg:
Der Beinsteg lässt sich bei der Babytrage verstellen und passt somit auch Neugeborenen. Die Toddlertrage lässt sich am Beinsteg nicht mehr verstellen.
Rückenteil:
Das Rückenteil der Toddlertrage ist länger und breiter und somit passender für größere Babys/Kleinkinder
Hüftgurt:
Der Hüftgurt besteht bei der Toddlertrage aus festem EVA-Material. Dieses ist ähnlich wie Yoga-Matten oder Moosgummi und bietet einen besseren Halt bei größerem Gewicht der Babys. 
Alter/Gewicht:
Unsere Babytrage empfehlen wir von 3 Kg-15 Kg (Das Alter variiert bei den Babys, daher geben wir hier lieber das Gewicht an)
Unsere Toddlertrage empfehlen wir von 10 Kg bis 20 Kg bzw. ab einer Kleidergröße von 80.
With your toddler carrier you will receive...
... a removable headrest ✔️
Each stretcher comes with a free headrest. This provides additional support for your baby's head. It can also be used as sun protection and as a growing back piece. Rolled up, it serves as an additional neck support.
... a matching protective bag ✔️
Your baby carrier will be delivered in a matching protective bag, which is also made of organic cotton. So you can take your baby carrier with you everywhere and stow it away safely.
... a free online babywearing consultation ✔️
Do you still have questions, are you unsure or just need feedback from a professional? With every purchase of a baby carrier you will receive a free babywearing consultation.
Top rated by our sandiia parents: