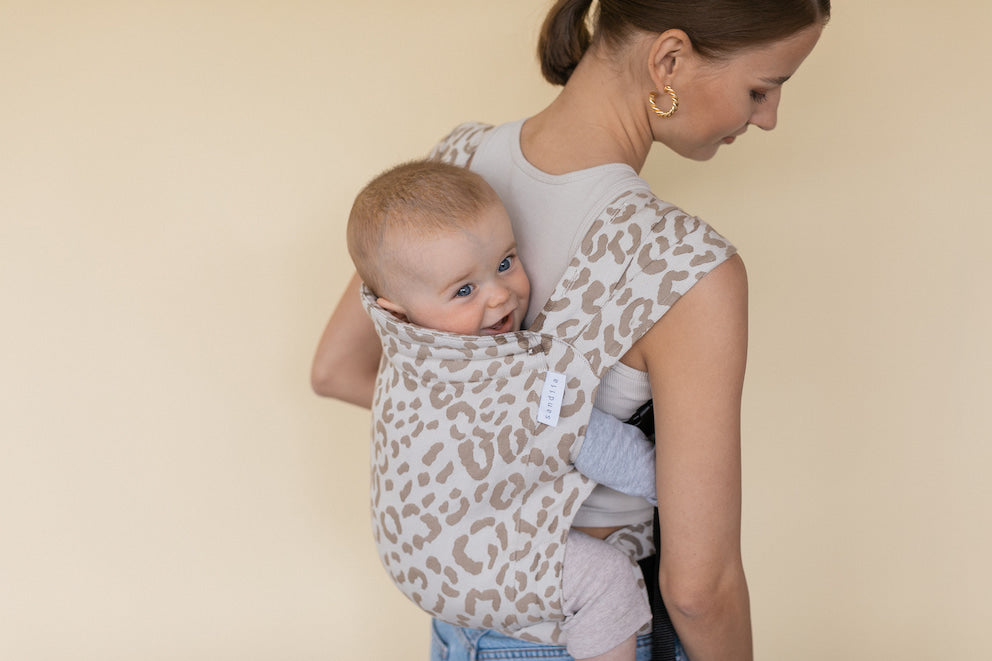 This is how you dress your baby in the carrier in winter
You are the best heater
The current weather makes us ponder every day which clothes are suitable so that my baby does not freeze while being carried, but also does not overheat. Basically, you should know that you and your baby warm up with a body temperature of 37 degrees. You are the best heater.


A baby belongs under its own jacket
In order to retain heat, a baby should be carried under its own jacket. The carrying aid also replaces a layer of clothing, which is why a long-sleeved bodysuit and a long-sleeved shirt are sufficient underneath. Two layers on the legs are also sufficient.


Gauntlets are an alternative
Because of the diaper, the crotch is the warmest part and this is where your baby can sometimes get uncomfortable. That's why you don't want to wear many layers of fabric here and it's best to use cuffs or woolen socks that only reach the groin. The cuffs can alternatively serve as sun protection in summer and can also be used for the arms.


Feet need space
If you are considering tights, make sure you have enough room on your feet. Choose a larger dress size if necessary. Rompers or pajamas should also offer enough space on the feet, because the squatting shortens the trouser leg and colloquially "
floods"
occur
. You can also warm your feet with lambskin shoes.


Wear over your own jacket
If wearing it under your jacket is out of the question for you, it is best to dress your baby in a boiled wool suit. This has the property of having a temperature-regulating effect and is the better choice for snowsuits made of polyester, which do not retain heat. The right headgear is also important in any case and should not be underestimated, because a lot of heat can be lost via the fontanel.


And if you are very unsure, it is best to measure the temperature before and after leaving the house. A body temperature between 36.5 degrees and 37.5 degrees is optimal.