Book your FREE babywearing consultation now!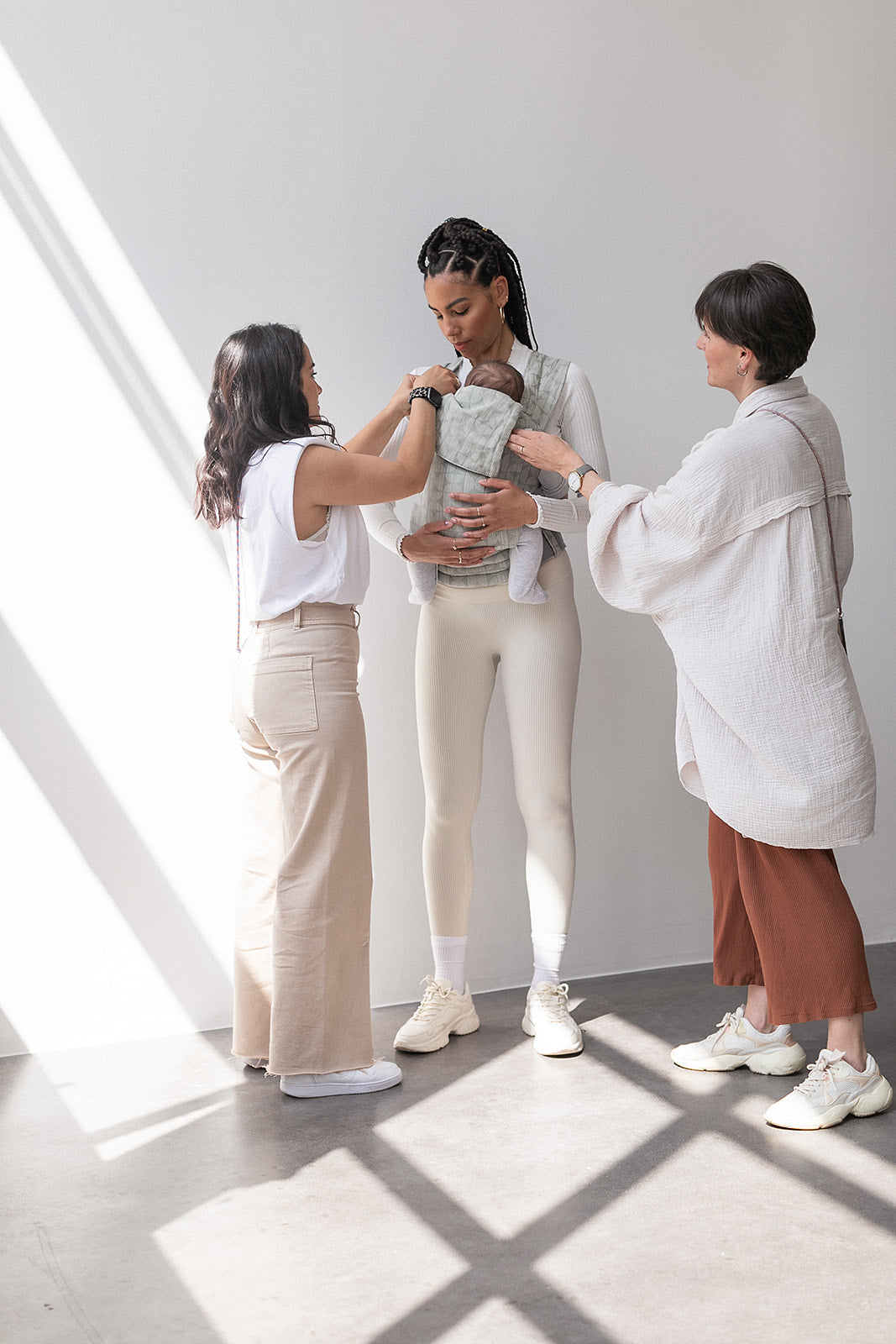 Our free service for you & your baby
Book your FREE babywearing consultation with us now!
We offer you a FREE babywearing consultation with our professional babywearing consultant. If you are still unsure how to put on your sandiia® baby carrier correctly, please take a look at our tutorials and instructions first.
Are you still unsure or do you have the feeling that something is not quite right?
No problem, we are there for you.
Our carrying consultants Dorina and Tabea
These are our independent babywearing consultants who will answer all your questions about your Sandiia® carrier.
Dorina and Tabea from trageberatung.kinderdekoenigs.de are not only trained babywearing consultants but also full-time mums with a heart. So they have a lot of practical and professional experience that will make you a carrier professional, so that you will want to do nothing more than carry your baby.