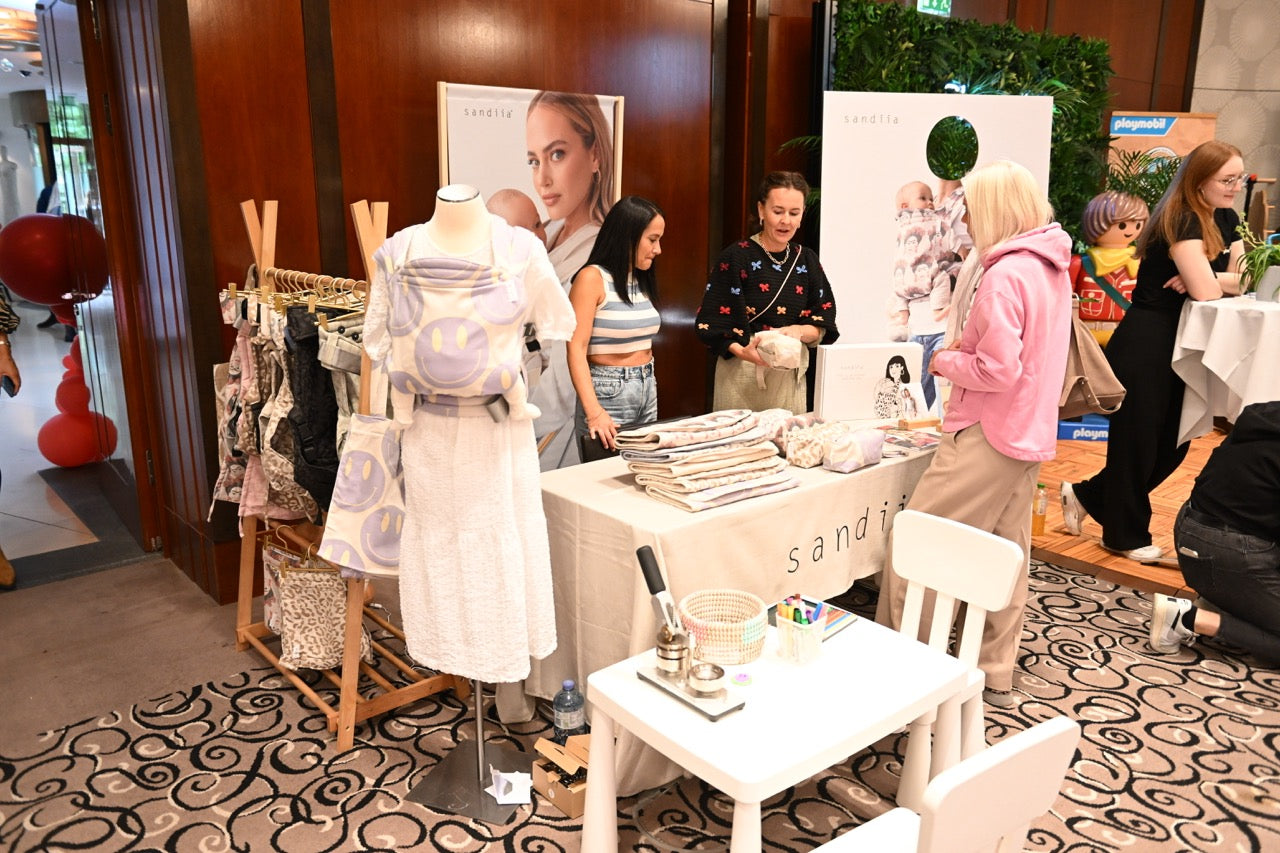 This was the Instyle Mini & Me Lounge in Munich
On October 14, 2023 the time had finally come. Our first event in which we took part as an exhibitor: The Instyle Mini & Me Lounge was a unique experience designed for families and offered lots of games, fun for the kids and relaxation for the parents. As proud exhibitors, we had the pleasure of taking part in this unforgettable day.
A day full of fun in Munich
On the morning of the event, the anticipation in the air was literally palpable. The Instyle Mini & Me Lounge, which took place in the heart of Munich, is known for its exciting atmosphere and inviting ambience. As an exhibitor, we had the opportunity to present our products to a curious audience. The lounge offered an ideal platform to present our baby carriers and accessories. The little visitors were allowed to color in pictures at our stand, which we then used to make cool buttons.
Children's fun and entertainment
And that is the most important point that distinguishes the Instyle Mini & Me Lounge from other events: the inclusion of children. It was heartwarming to see the little guests immersed in the fun and adventure just like their parents. There were plenty of activities and entertainment for the children, including play areas, craft stations and prize draws where the young adventurers could live out their imaginations. These stations created a warm and welcoming atmosphere in which families felt equally comfortable.
Conversations and encounters
As exhibitors, we also had the opportunity to talk to other creative minds and business owners in the world of parenting. The exchange of ideas and experiences was enriching and inspiring. We have made valuable contacts and are grateful for the opportunity to expand our network.
Conclusion: A day for the whole family
The Instyle Mini & Me Lounge in Munich was undoubtedly an unforgettable day that wonderfully combined fun and adventure. As exhibitors, we felt honored to be part of this unique event. We would like to thank the organizers and all visitors for their warmth and interest in our products. This day will remain in our memories for a long time.
Photo credit: Michael Tinnefeld_API_ Agency People Image