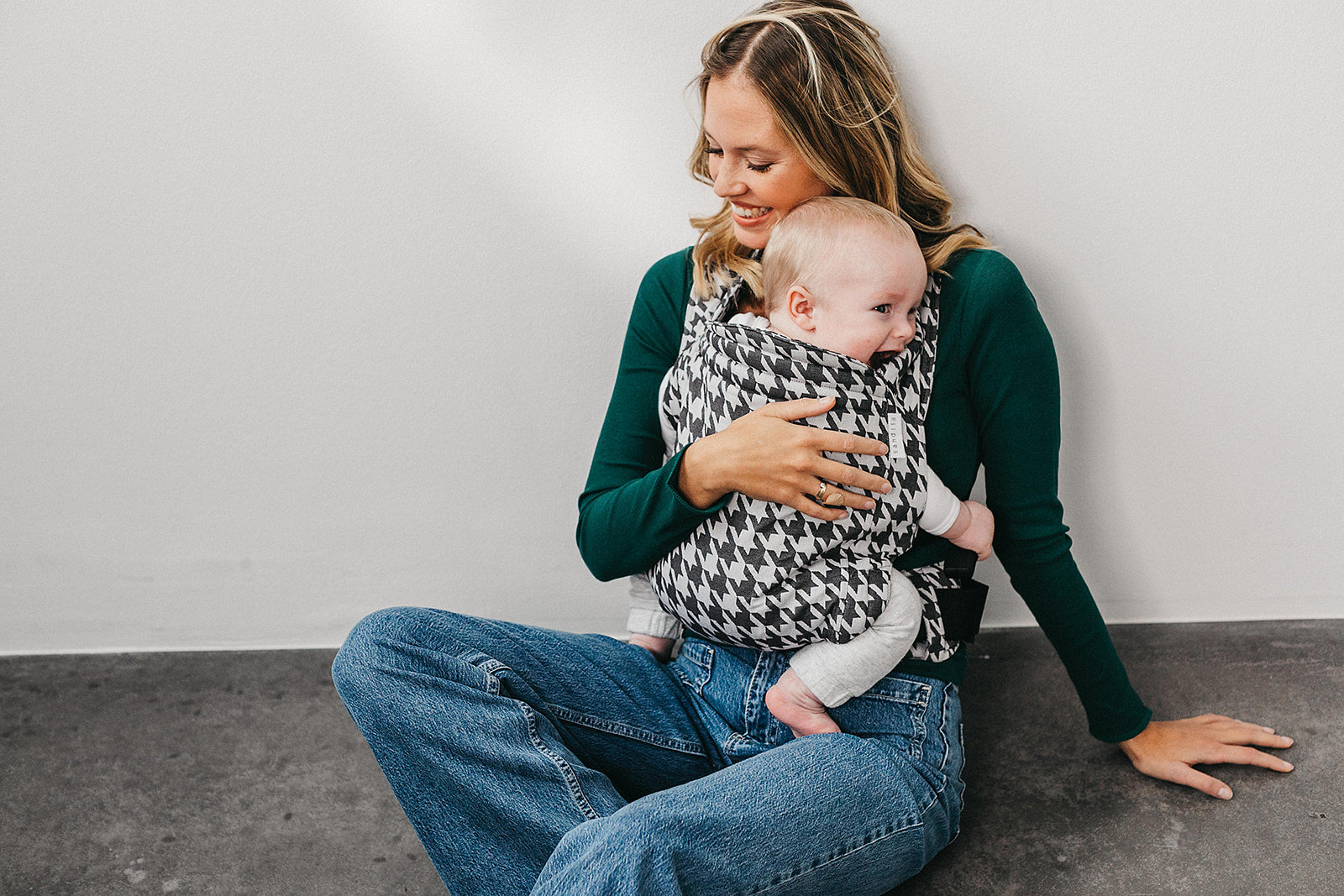 Our baby carriers are adaptable for the little ones. That means the leg bridge is adjustable with buttons. This is important to enable the anatomically correct spread squat position.

What does squat spread posture or M-position actually mean?
The baby's knees are tucked up towards the navel, and as the baby grows, they spread their legs further apart. In this way, all areas of the hip joint are evenly loaded and can develop naturally.
As soon as a newborn is picked up, it naturally adopts this posture.
Especially in the first year of life, the squat spread posture should be taken into account, because during this period the hip joint ossifies with the hip joint socket.