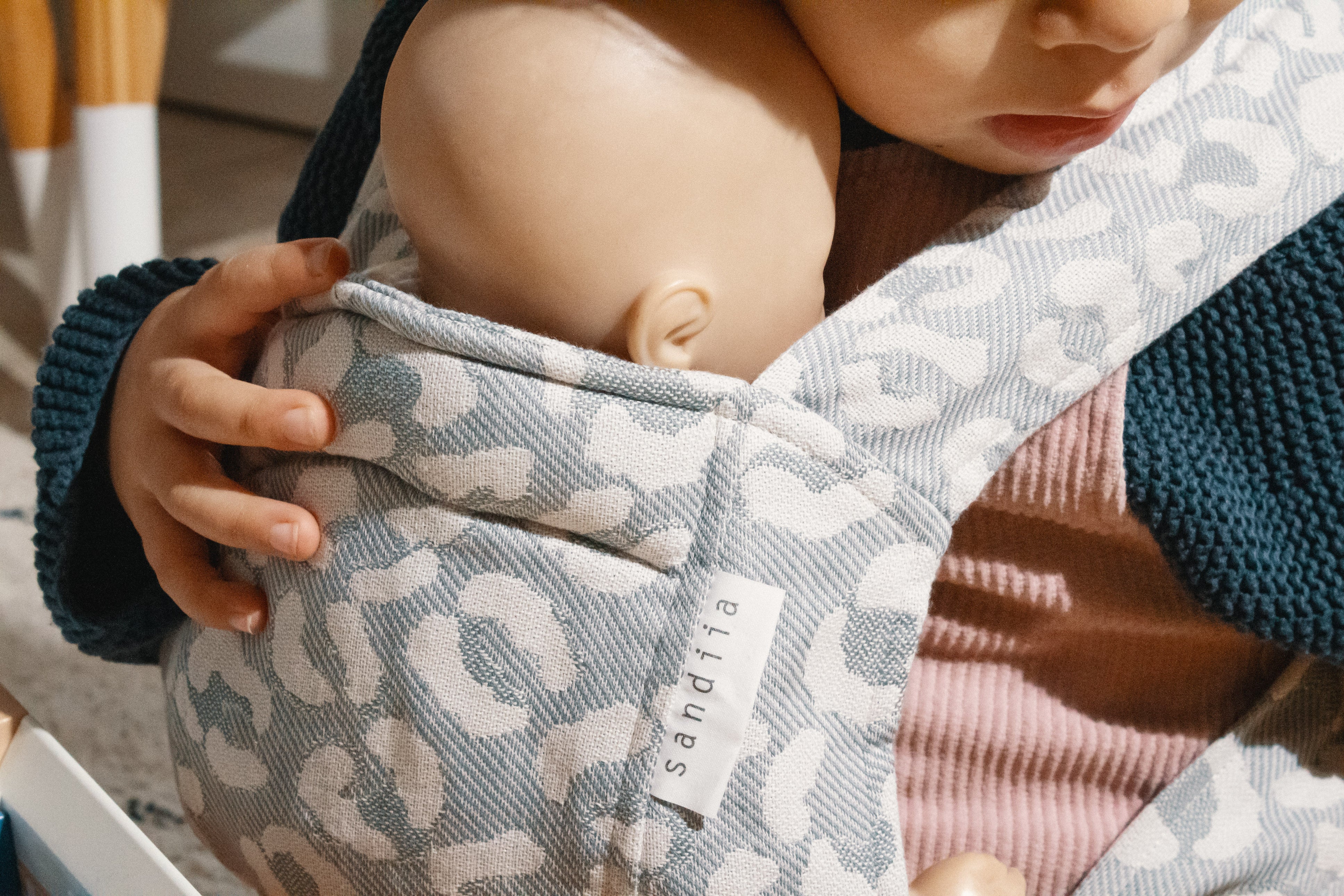 The Mini-Me doll carrier for children
When mom or dad carry the baby in the baby carrier, the big siblings usually want to do the same. With our doll carrier, children from 18 months can playfully emulate their parents and carry their favorite cuddly toys or dolls very close to them.
High quality jacquard fabric for your child

The doll carrier is made of high-quality, soft sling fabric made from 100% GOTS-certified organic cotton and is produced in a small edition in Turkey. The neck support and the hip bridge are softly padded (just like the "big stretcher").
The perfect gift for children aged 2+
The doll carrier impresses with its simple look and the simple leopard pattern. It is a delightful gift e.g. for the birth of siblings, for a birthday or for Christmas.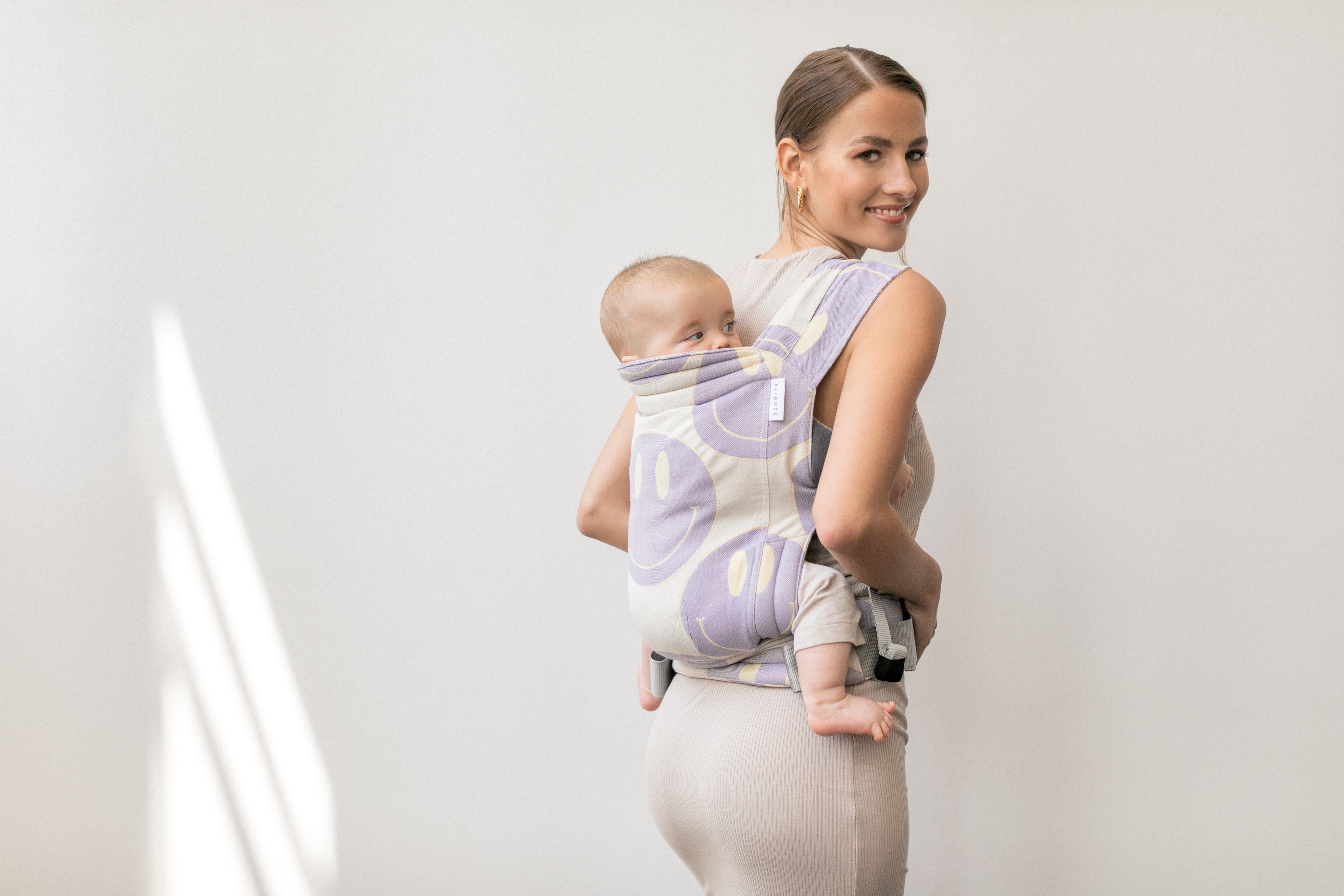 It's THE trend color that no one can ignore this year: lilac. The American company for color communication and technology Pantone, which has been specifying the color of the year every year since ...
Read more